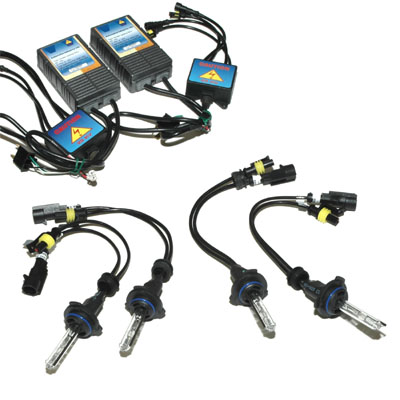 Part Number: ESH9056
Price:



Product Description:
Electronicamotos offers the first HID LOW and HIGH beam kit. The Electronicamotos kits contain HIDs with the correct focal point and the fill pattern is perfect providing you the best visual pattern. This kit comes with 4 HID burners, one for each headlight on the vehicle.

With Electronicamotos HID, when you make the switch from HID LOW, to HID HIGH beam, the LOW beam stays on at the same time with no loss or drop in lighting, providing you with massive lighting for even the most extreme driving conditions. Imagine going from about 100W stock to 500W with Electronicamotos HID lighting. And: you won't blind other drivers because we have designed the lighting pattern and fill to match the OEM specifications.


Vehicles This Product is Known to Fit:
Click on brand to expand/contract list.
Click on model to see all available products.