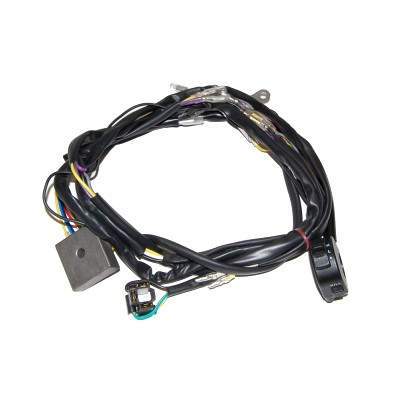 Part Number: 94-950DK
Price: $84.95



Product Description:
Our TrailSport Kit harness is the simplest way to install your headlight and taillight on your bike. Remove seat and tank, drop the TrailSport kit on and use zip ties to fasten. Connect the headlight and taillight, mount the AC regulator that is included, mount the handlebar switch, connect up the lighting stator and you're ready to go with a headlight that is wired for ultimate reliability.

TrailSport is completely pre-wired with handlebar Hi-Lo / On-Off switch, 12Vac voltage regulator and connections to the headlight and the taillight. . Installing a headlight is now fun and the result is a light system that will work reliably right out of the box.


Download Documentation:
[ Download Fitting Instructions (PDF) ]

*Standard PDF files are viewable
on Adobe Reader (free).